I absolutely ADORE candles! Nothing adds that intimate, inviting and illuminating touch to a space like a beautiful candle. Candles have become a staple throughout my home. I love displaying them in my bedroom, on my tablescapes, along the back wall of my bar and of course on my coffee table!
As I have mentioned in my post on Coffee Table Decor, Candles are a functional staple that are versatile in shape and purpose. The three categories of candles that I tend to use for purposes of coffee table decor are:
Candles
Hurricanes - Love hurricanes because they not only provide your table with candlelight, but they also create variety with the height of the candles, texture and overall ambiance. Here are a few of my favorites: Crate & Barrel Spin Hurricane Vase (YES! It can be used as a hurricane or a vase!), Williams-Sonoma Small Footed Hurricane, Pottery Barn Silver Plated Hurricanes, World Market White Ombre Glass Honeycomb Hurricane and Simon Pearce Revere Hurricane (again, a splurge but classic and something I find myself using/decorating with frequently)
Fragrance Candles- Over the past few years I have really grown to love fragranced candles. When hosting a dinner party, I will more often than not light a fragranced candle or two to help mask any smells of cooked food. I feel like guests would prefer to enjoy a cocktail hour free of cooking smells that should really be saved for dinner. In addition, I also appreciate a good fragranced candle to help freshen up a stale/musty room. While I am not a "Country Apple" or "Baked Sugar Cookie" girl (not saying those flavors are bad just not my personal preference), I love floral and woodsy scents. *Fresh Linen scents are also great, but I tend to use those scented candles in my powder room/bathroom.* Here are a few of my favorite scented candles that I have been loving lately: Nest Fragrances Blue Garden, Pottery Barn Paperwhite Glass Pot Candle, Trapp Candle Lavender de Provence and Thymes Frasier Fir Candle.
Votives- A great addition that can help to balance out tall floral arrangements and votives have fabulous placement versatility. A few of my favorites include: CB2 Hoth Candle Holder (adds a great splash of color), CB2 Hatch Candle Holder, Pottery Barn Smoked Glass Votive Cup, Simon Pearce Silver Lake Tea Lights (a moderate splurge) and my favorite the Tiffany & Co. Crystal Rock Cut Votives (a definite splurge…or "investment").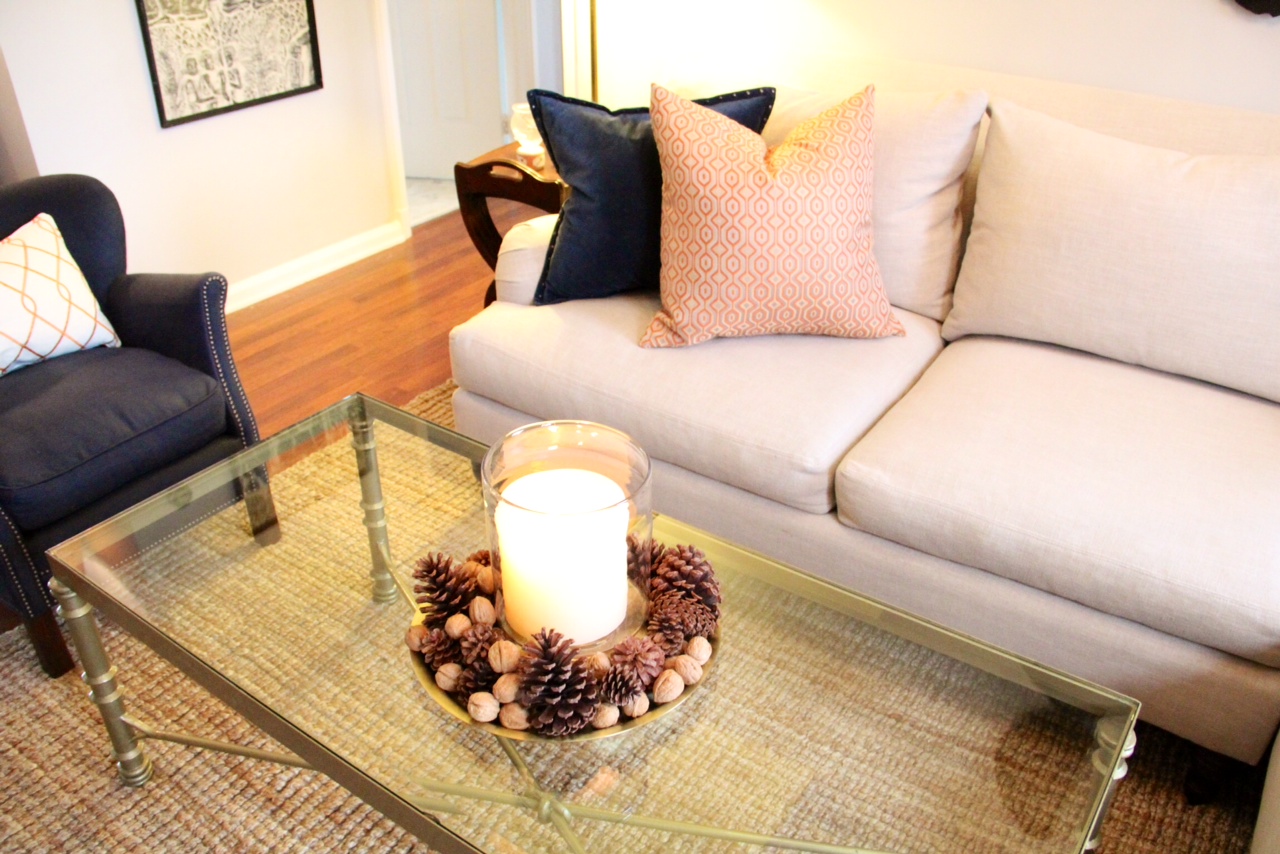 I hope this post has both inspired you and shown you how candles can really add to a space. Whether you are enjoying a night in on your sofa or entertaining your friends, candles are a warm and wonderful addition.